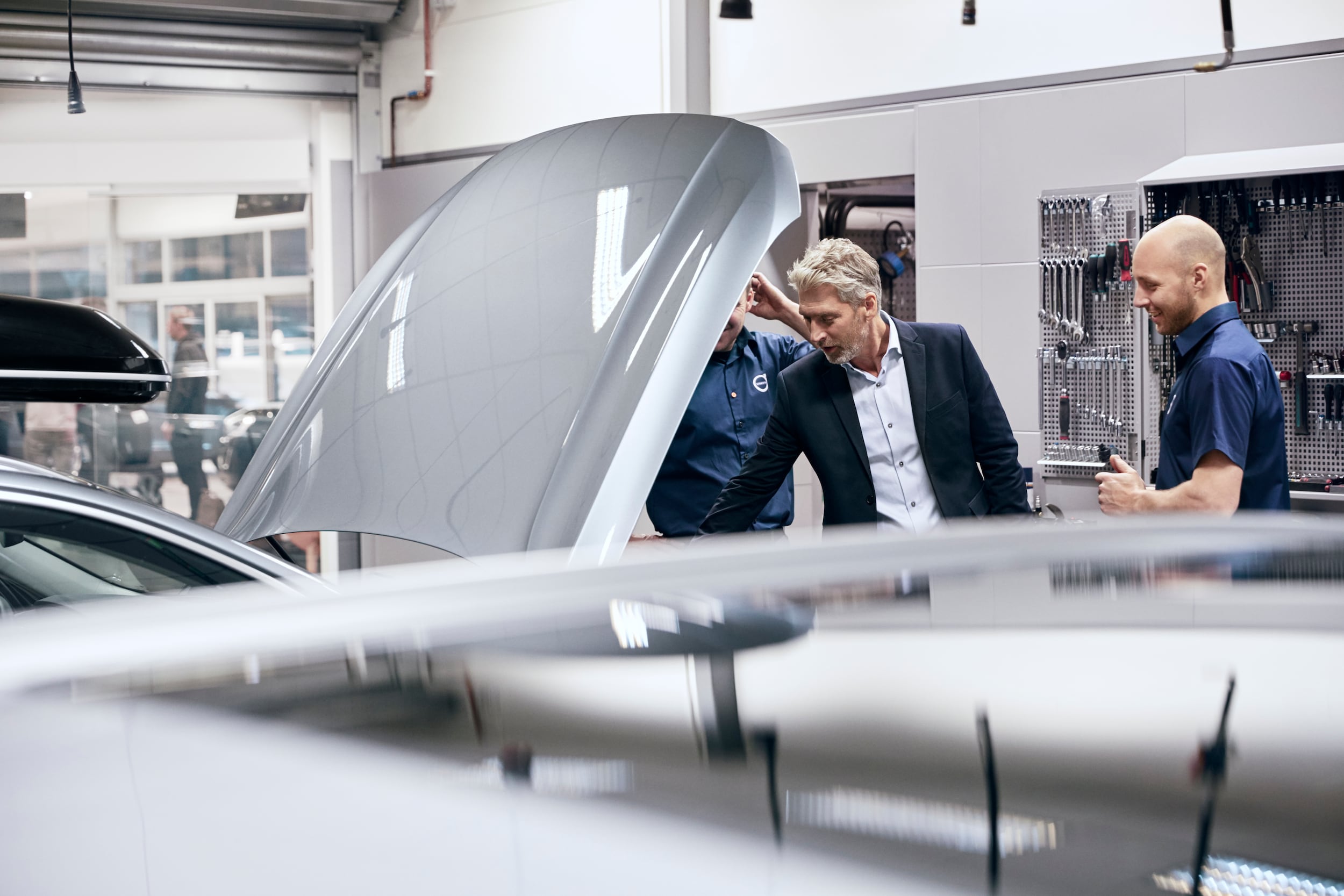 ?
You made a considerable investment when purchasing your Volvo, so you want to make sure that you take care of it. One way to do that is to have it serviced regularly. No matter how clean and smooth the streets are in New Brunswick, NJ, there is a lot of dirt and grime that can invade certain parts of your sedan or SUV. It is also essential to make sure items such as your tires, brakes, and windshield wipers are in proper working condition. These are all things that a trained technician at our service center can do for you. They will even come and pick up your vehicle and return it to you when finished.
Service You Can Rely On near Somerset NJ
No matter how busy you might be, it is essential to make routine maintenance on your Volvo a priority. If you go too long without servicing your vehicle, you could be facing costly repairs down the road.
We understand that life often gets in the way and makes it challenging to schedule several hours of your day for car servicing needs. That is why we are pleased to offer our services to you.
We will come and pick up your Volvo at your home or office. You can then depend on us to perform our certified services for you while you go about your daily routine. We will even wash your vehicle before returning it to you at your designated location in Piscataway NJ.
Routine Scheduled Maintenance Is Best
Many people are more productive when they follow a daily routine at work, and just like you, your Volvo will run better when you make routine service appointments at various milestones.
You can consult your owner's manual for more details or ask us for a list of recommended services. You will want such maintenance done at certain time periods or after so many miles have been driven. Here are some examples:
Get a replacement fuel filter every 12,000 miles
Have us align the tires every 6,000 miles
Get your oil changed regularly
Make sure the engine and brakes are checked
Contact Open Road Volvo Cars of Edison near Staten Island NY to
schedule
your next service appointment.